SureStop Valve fitting & installation in Ruislip, Harrow, Hillingdon.
SureStop is a great little piece of hardware, and we can't stop singing its praises.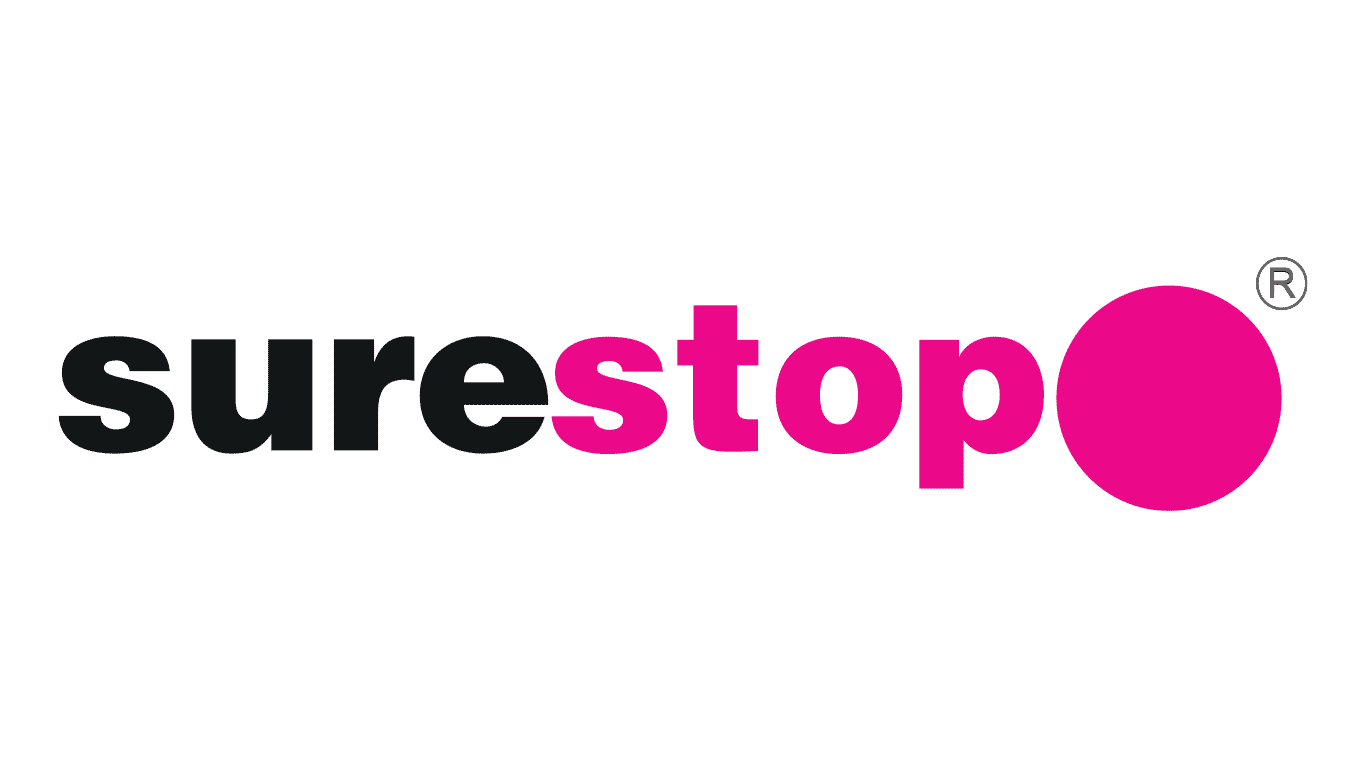 More info at the website: surestop.co.uk (opens in new page)
SureStop is a unique and innovative range of Stopcocks designed to protect properties from flooding. The SureStop range includes a variety of models for every application, all of which are easy to operate.
SureStop stopcocks are designed to easily turn off the mains water when needed, without needing to turn a traditional stopcock that can be hard to turn and cease-up.
Some SureStop models have discreet control panels that we can install up to 6 metres away from the valve for easy access.
SureStop Stopcocks and valves are suitable for domestic and commercial applications and are often used in care homes, social housing, and other commercial properties. Even some private landlords use them because, according to Direct Line insurance, the average cost for household damage caused by a burst water pipe is £7000!
What's so good about SureStop?
With a simple flick of a switch (rather than a ceased-up old metal stopcock), Surestop Stopcocks will completely stop the water supply, and the best bit is this is done using the water pressure, without the use of electronics (which makes them easy to install and safe). Some SureStop stopcocks even have remote controls, which are always easy to access.
SureStop for Carehomes and social housing
Enter the Surestop Stopcock - this handy device is designed for simplicity and ease of use. It uses water pressure to make turning your water on and off as simple as flicking a light switch - no need to struggle with corroded taps. The Surestop Stopcock has an innovative design made from glass-filled nylon that will not suffer from rust or limescale build-up.
Switching the water off is as simple as pushing the thumb switch on the valve and letting water pressure do the rest, which is ideal for anybody that would struggle with traditional fittings.
The Surestop Stopcock shines when you install the Remote Switch to complement the main unit. This device still works entirely on water pressure, meaning it's perfectly safe to install in almost any location - but unlike your conventional stopcock controls needing to be placed on the pipework, this switch can be located up to 6 metres away from the Surestop Stopcock.
For example, you can install it, above kitchen counters, in a cupboard, or even at eye level on a wall. Anywhere that's easily accessible without needing much dexterity.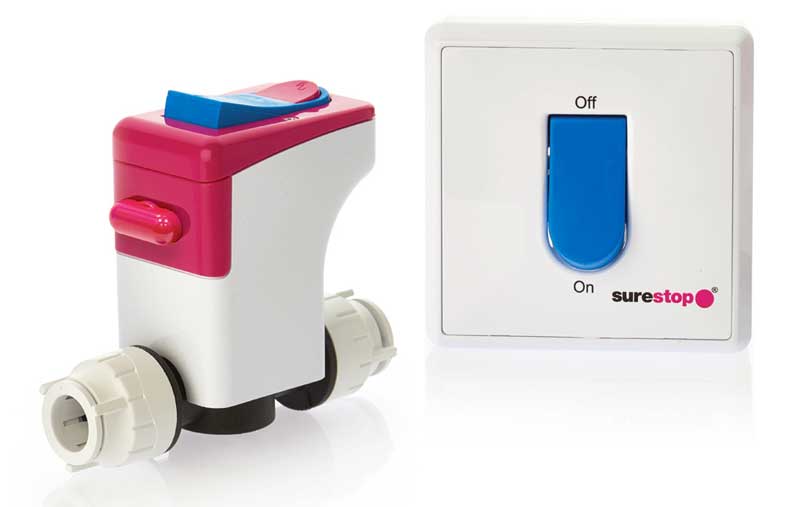 Domestic and commercial services in Harrow and surrounding areas
We offer both domestic and commercial services in Harrow 24-hours a day, so we are available when you need us.
Home Installation
Maybe you want help outside of the standard 9-5. and it would be better to fit around the school-run or dinner time. That's why we are a 24-hour service provider.
Commercial Installation
We work 24/7 so that we are available at a time that suits you - early or late - or a time that will have the least impact on your commercial operations.
Great Service
We have been working in London and Harrow for many years, and have hundreds of happy customers - you can check out our reviews. We pride ourselves on our professional and reliable service, that also remains affordable for everyone.
Your Local Plumber
Emergency Plumbers 365 can guarantee a 1-hour rapid response time. EP365 is situated in the Harrow area and we also cover Arnos Grove, Barnet, Belmont, Borehamwood, Bushey, Colindale, Denham, Edgware, Enfield, Finchley, Golders Green, Harrow, North Harrow, South Harrow, Hatch End, Hayes, Hendon, Highgate, Hillingdon, Ickenham, Kenton, Kingsbury, Mill Hill, Muswell Hill, Northolt, Northwick Park, Northwood, Perivale, Pinner, Potters Bar, Preston, Queensbury, Radlett, Rayners Lane, Rickmansworth, Ruislip, Shenley, Southgate, Stanmore, Totteridge, Uxbridge, Watford, Wealdstone, Whetstone, Winchmore Hill, Woodside Park, and all of those surrounding areas in Middlesex and the Hillingdon Borough. For those unexpected boiler repair or maintenence emergencies, our fully trained, qualified and certified engineers are on standby 365 days a year.
Read More
Specialised Plumbing & Heating Services in Harrow. 365 days a Year.
All of the work our experienced plumbing engineers carry out is fully guaranteed. We have many satisfied customers and offer an efficient, professional, friendly, and affordable service. 24 hours per day, 7 days per week, 365 days per year. Becuase we know, a plumbing emergency can happen at any time, and we are here to help when you need us.
EP365 always strive for total customer satisfaction. Our customers will return to us time and time again because they can trust the services we provide. Not only do our customers stay with us, but they also help us spread the word to their relatives, friends, and business colleagues. That's why we aim to be the best.
Below are a few of the services we offer in Harrow, Middlesex and across West London.
24/7 call out in Harrow and West London
Our vans are fully stocked and prepared for any emergency. Based in the Harrow area so that we can respond quickly when you need us whatever your plumbing crisis may be.
In fact, at Emergency Plumbers 365 we are so confident of our ability to get to you in an emergency that we offer an 'aim for an hour' response time. So you can be sure that we will get to you quickly and efficiently when it really counts.
Emergency Plumbers 365 provide outstanding plumbing and heating services in Harrow and across London. Whether you are a domestic customer or business. This is why we are the first choice for our customers. Feel safe in our hands with the knowledge that our engineers can assist you with your issue. Whether the issue is plumbing, heating, gas and drainage, we can help at any time of day 365 days a year.
NO JOB TOO SMALL
On smaller jobs, our plumbers and heating engineers simply charge an hourly rate so you can get an affordable plumber to resolve your plumbing and heating issue quickly. Our friendly staff will be happy to discuss your requirements with you by phone, so get in touch and see how we can help.
Here to help 24/7/365
We pride ourselves on a fast response at any time of the day, we work 24/7 365 days a year because we know that plumbing emergencies can be distressing and can happen at any time. Let us help when you need it most. If you have a plumbing emergency, any time of day and any size job, big or small - we are here to help.
Central Heating Systems
Our heating engineers can take care of all aspects of central heating systems. Boilers to water tanks, to the radiators themselves. As we are Harrow based, when you need us, we can be with you and have the problem fixed, quicker, cheaper and more easily that you can imagine.
Boiler Servicing & Repairs
Our engineers cover all types of boiler and gas work, whether it is a gas leak, relocating pipes, installing new systems, managing breakdowns or providing you with the peace of mind through an annual gas safety certificate.
Bathroom Services
We offer affordable plumbing solutions for your larger projects, such as plumbing and installing an entire bathroom or part of it. Our friendly, reliable staff are happy to help and offer great rates on both smaller one-off issues and larger projects.
Plumbing Services
Our capable, qualified engineers are able to provide a full plumbing service 24 hours a day, 7 days per week. No matter the type of issue! From a leaking pipe to a complete bathroom renovation or installation, and everything between. No job is too big or too small.