Immersion Heater Installation, Replacement, & Repair in Harrow, Ruislip, Uxbridge.
Are you tired of cold showers, inefficient heating systems, or skyrocketing energy bills? Emergency Plumbers 365 brings you the ultimate solution to heating woes with our immersion heater element replacement, repair, and installation.
Heating Efficiency
When it comes to heating water effectively and efficiently, immersion heaters are a great choice. Though they can be expensive to run, electricity has become a much more affordable option as gas prices have increased in recent years.
These reliable heating devices are designed to heat water directly, offering superior performance and faster heat-up times compared to traditional systems. With an immersion heater installed by Emergency Plumbers 365, you can expect hot water on demand, regardless of the weather outside.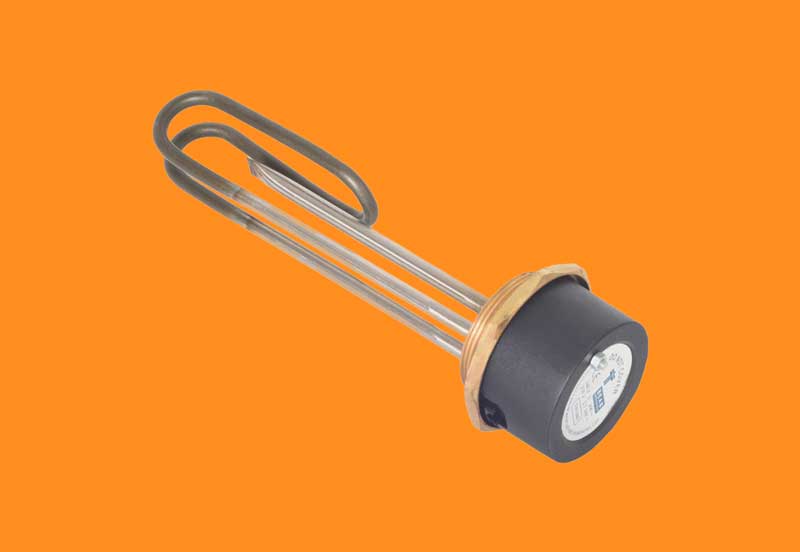 Exceptional Immersion Heater Elements
At Emergency Plumbers 365, we understand the significance of high-quality immersion heater elements for optimal heating performance.
We can advise on the best immersion heater element for the water in your area and use the best element for your needs, ensuring longevity and reliability.
Installation Services for a Hassle-Free Experience
Installing an immersion heater may seem daunting, but fret not! The expert plumbers at Emergency Plumbers 365 are here to take care of all your installation needs. Whether you require a new immersion heater system or want to replace an existing one, our skilled technicians will ensure a seamless and hassle-free installation process. With their extensive knowledge and expertise, you can rest assured that your immersion heater will be set up to operate at its peak performance.
Replacement Services
Is your current immersion heater showing signs of wear and tear? Are you experiencing frequent breakdowns or inconsistent heating? It might be time for a replacement. At Emergency Plumbers 365, we offer efficient and prompt immersion heater replacement services 24/7, 365 days a year, to ensure you can access reliable hot water whenever needed. Our team will assess your requirements, recommend the most suitable replacement options, and carry out the installation swiftly and professionally.
Professional Repair Solutions
Sometimes, even the most reliable systems can encounter issues. If your immersion heater is not performing optimally or has completely stopped working, Emergency Plumbers 365 is just a phone call away. Our skilled technicians specialise in immersion heater repairs and are equipped with the necessary tools and expertise to diagnose and resolve any heating issues you may be facing. We strive to provide efficient maintenance, minimising downtime and ensuring your comfort is quickly restored.

Striving to be the best plumbers in St Andrew's Park
Trust Emergency Plumbers 365 for Unmatched Service
When it comes to your heating needs, Emergency Plumbers 365 is your trusted partner. We pride ourselves on delivering exceptional service, top-quality products, and unmatched expertise in the field. With our dedicated team of professionals, we guarantee customer satisfaction and peace of mind.
Don't settle for cold showers and unreliable heating systems any longer. Contact Emergency Plumbers 365 today to discuss your immersion heater installation, replacement, or repair needs. Experience the joy of uninterrupted hot water and efficient heating with our reliable solutions. Trust us to keep you warm, comfortable, and satisfied, regardless of season.
Comparing Immersion Heater Elements: Copper, Incoloy, and Titanium
When selecting the right immersion heater element, it's essential to consider various factors such as durability, corrosion resistance, energy efficiency, and cost-effectiveness. Let's compare three popular materials used in immersion heater elements: Copper, Incoloy, and Titanium.
Copper Immersion Heater Elements
Copper is a widely used material for immersion heater elements due to its excellent heat transfer capabilities. Here are its key characteristics:
Heat Transfer Efficiency Copper is an excellent conductor of heat, allowing for fast and efficient heat transfer to the surrounding water. This results in quicker heating times and increased energy efficiency.
Corrosion Resistance While copper has good corrosion resistance in water, it is unsuitable for use in highly corrosive environments or with certain chemical solutions.
Cost-effectiveness Copper immersion heater elements are generally more affordable than other materials, making them a popular choice for residential applications.
Incoloy Immersion Heater Elements
Incoloy is a nickel-chromium alloy that offers superior resistance to corrosion and high-temperature environments. Here are its key characteristics:
Corrosion Resistance Incoloy is highly resistant to corrosion, making it suitable for a wide range of applications, including both water-based and chemical solutions.
Durability Incoloy immersion heater elements are known for their long lifespan and ability to withstand extreme temperatures, making them ideal for demanding industrial and commercial settings.
Energy Efficiency While not as efficient in heat transfer as copper, Incoloy elements still provide reliable and consistent heating performance.
Titanium Immersion Heater Elements
Titanium is a lightweight and exceptionally corrosion-resistant material commonly used in aggressive environments. Here are its key characteristics:
Corrosion Resistance Titanium offers excellent corrosion resistance, even in highly corrosive environments such as saltwater or acidic solutions. This makes it a popular choice for applications where traditional materials may fail.
Durability Titanium immersion heater elements are highly durable and can withstand extreme temperatures, making them suitable for residential and industrial applications.
Energy Efficiency Titanium's heat transfer efficiency falls between copper and Incoloy, providing relatively quick and efficient heating performance.
Choosing the Right Material
For general residential use where cost-effectiveness is a priority, copper immersion heater elements are reliable but not as well suited to hard-water areas.
Incoloy immersion heater elements are ideal for commercial and industrial applications requiring high durability and corrosion resistance.
Titanium immersion heater elements are recommended for highly corrosive environments or when maximum corrosion resistance is necessary.
It's important to consult with professionals, such as the experts at Emergency Plumbers 365, to assess your specific requirements and select the most suitable immersion heater element material for your needs.
Affordable Emergency Plumbing Services
You have a plumbing emergency, but you want a fast response any time of day. That's why we provide 24-hour services. We have local plumbers working in and around your area every day, which means we can be with you quickly.
If you are looking for a plumbing company that offers quality services that are reasonably priced, then we are here to help. Our trusted, reliable plumbers are ready to help with blocked toilets, the central heating system, plumbing and heating systems, gas cookers, electric boilers, leaking pipes, drains and more.
24/7 call out
We keep a fleet of fully stocked and prepared mobile units running in the local area so that we can respond quickly when you need us whatever your plumbing crisis may be. In fact, at Emergency Plumbers 365 we are so confident of our ability to get to you in an emergency that we offer an 'aim for an hour' response time, so you can be sure that we will get to you quickly and efficiently when it really counts.
Emergency Plumbers 365 provide outstanding plumbing and heating services for homes and businesses in London, which make us the first choice for our customers. Feel completely safe in our experienced hands and secure in the knowledge that our engineers can assist you with your plumbing, heating, gas and drainage need at any time of day 365 days a year.
NO JOB TOO SMALL
On smaller jobs, our plumbers and heating engineers simply charge an hourly rate so you can get an affordable plumber to resolve your plumbing and heating issue quickly. Our friendly staff will be happy to discuss your requirements with you by phone, so get in touch and see how we can help.
Here to help 24/7/365
We pride ourselves on a fast response at any time of the day, we work 24/7 365 days a year because we know that plumbing emergencies can be distressing and can happen at any time. Let us help when you need it most. If you have a plumbing emergency, any time of day and any size job, big or small - we are here to help.
The services we provide are listed below:
Plumbing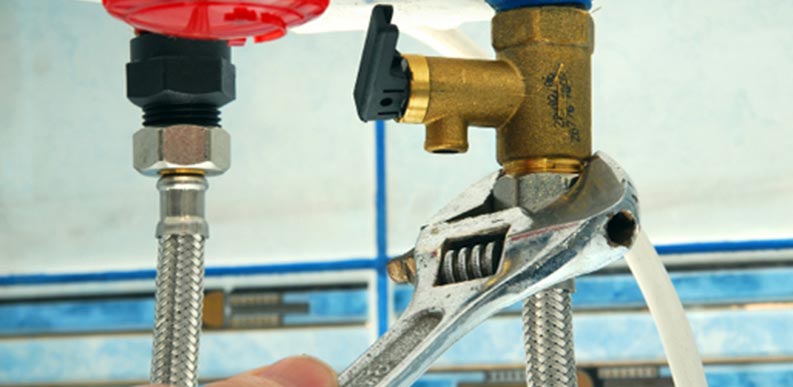 Our capable engineers are able to provide a full plumbing service 24 hours a day, 7 days per week no matter what type of issue; from a simple leaky pipe to a complete bathroom renovation or installation, and everything in between – nothing is beyond our scope, but neither is any job too small.
We know that any plumbing issues can be very distressing such as floods or boiler breakdowns. In these circumstances, you should think only of yourself and your loved ones, you should not also have to worry about the technical aspects of the repair - your time should be spent maintaining the comfort and safety of yourself and your loved ones. Our helpful and friendly engineers get to the problem and resolve it quickly, giving you the peace of mind and also the reassurance you need at such times.
And it's not only emergency plumbing engineering we can provide but also advice and expertise in design. When installing new heating systems, undertaking bathroom refurbishments, or under-floor heating you want a plumbing service that truly understands the technical capacity and function but also the aesthetics of design too. Contact us today for friendly, expert advice on your plumbing repair, refurbishment, or any other needs and see what we can offer you.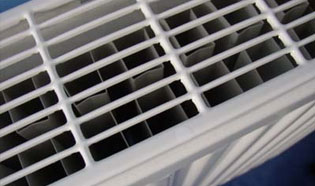 HEATING
The seasons seem to be getting more and more unpredictable, with winter conditions lasting for longer and unseasonably cold spring months, and even a Summer that seems to become Autumn every other week - your central heating systems inevitably get used more than they typically should. So when you need those heating repairs carried out quickly and efficiently - think of us. You require a reliable service that is available at any time of day, around the clock and that is exactly what we supply. Any time of day, any season, any problem - Emergency Plumbers 365 can help - we are London's experts in heating and plumbing services and we pride ourselves on the quality, trusted service we continually provide to our new and existing customers.
Whether you require boiler repairs or maintenance, servicing or a completely new installation, our able heating engineers will rise to the occasion and accommodate your needs while giving you the guidance and assistance you need, no matter the job.
For your planned or emergency heating needs, contact us now at any time of day.
GAS
Boiler and gas equipment safety is absolutely vital, that is why it is important to make sure you choose a plumbing service that has the expertise and knowledge of working with gas. Our GasSafe qualified and reliable engineers will carry out the job correctly and as quick as possible to get you back to normal. Our expertise in working on gas central heating systems means we can professionally and expertly undertake your gas installation, repairs or servicing.
Our engineers cover all types of boiler and gas work, whether it is a gas leak, relocating pipes, installing new systems, managing breakdowns or providing you with the peace of mind through an annual gas safety certificate. We have been providing gas central heating installations to London homes and businesses for many years, so you can be confident in the services we provide.
If you're a landlord or managing agent for any residents, or indeed a business housing employees you have a statutory duty to ensure their safety through regular gas safety checking. By choosing us to undertake this for you each year, you can be reassured that your legal requirements are fulfilled and your property and those within it are safe. Not only do we service under the Gas Safety (Installation and Use) Regulations 1998, but we will cap any faulty supply, highlight any faulty appliance and offer our expertise and advice in undertaking any remedial works.
BOILERS
At 365, our are expert heating and plumbing engineers are here to help with any boiler emergencies at any time of day. We are offer affordable and professional boiler repairs, maintenance, servicing and installation.
Our experience from working with a vast range of boilers means that we can cater to your needs no matter which boiler make or manufacturer you have, and where parts are no longer available to source our qualified engineers will offer you advice and support in seeking alternative solutions.
Our heating & plumbing engineers are qualified to work on all types of domestic water and heating systems, whether they are vented and un-vented, traditional water storage units, more contemporary combination boilers (combi-boilers) and recently popular and high efficiency condensing boilers. You name it, we can work on it.
Our fully stocked mobile units carry many common and important parts and components so that we are able to fix or stabilise your boiler in an emergency – any time of day.
For boiler installations London wide, we can competently and expertly work with a huge range of manufacturers, from Worcester Bosch, Vaillant and Glow Worm to Ideal and Baxi. Contact us today for a completely free boiler installation quotation and advice on what system best suits your needs.
DRAINAGE
Here at Emergency Plumbers 365, we offer a drainage maintenance and repairs service that is second to none. When you experience an emergency drainage situation, you need expert advice and quick response from our friendly, competent engineers. That is why we are on call 24 hours a day 365 days of the year, so you can benefit from our expertise when you need it.
No matter the problem, when you call us for a blocked drain, a faulty overflow or a collapsed soil pipe, we will act quickly to resolve your problem. We know that the effects from any of these problems can be very unpleasant and you don't need a complicated delay or exorbitant cost to make matters worse. Our highly qualified presence on site quickly gives you reassurance and service without breaking the bank.
In the case of more complex drainage problems, our engineers will use technical diagnostic tools such as inspection cameras/CCTV equipment and in many instances, these techniques are included in the fixed price quote. Whether you require CCTV inspection as part of a planned servicing of your drainage installations or as part of a problem diagnosis, we provide a comprehensive CCTV survey that will highlight the issues as well as any potential problems in an open, honest and transparent way.
KITCHENS
When you need an affordable plumber to take on larger projects, such as plumbing and installing an entire kitchen, get in touch for a quote. Our friendly, reliable staff are happy to help and offer great rates on larger projects.
We can take care of plumbing in your gas oven and hob, making sure the dishwasher and washing machine are installed and plumbed in, so you don't have to worry about them. For peace of mind at affordable rates, get in touch today - we are happy to help.
Before plumbing in a washing machine, or trying to figure our how to plumb in a dishwasher, you have to ask yourself if the added peace of mind from having your appliances installed by a trained, professional and skilled plumber is worth the small price you'd pay.
With dishwasher and washing machine installations it can be tricky to install yourself. But with gas ovens, it is dangerous! Never attempt to work on gas appliances yourself and always use a Gas Safe engineer.
BATHROOMS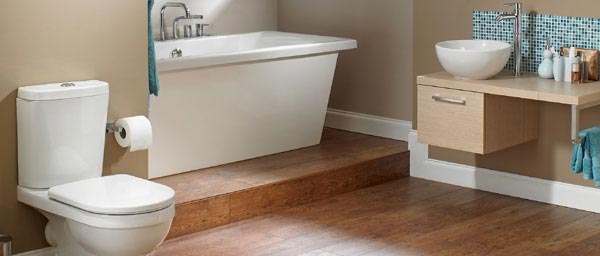 Emergency Plumbers 365 offer affordable plumbing solutions for your larger projects, such as plumbing and installing an entire bathroom or part of it. Our friendly, reliable staff are happy to help and offer great rates on both smaller one-off issues and larger projects.
From plumbing in showers, or baths, fixing leaking bath or basin taps to complete bathroom projects, we can help. We offer emergency response for those plumbing emergencies 24 hours a day, 365 days a year.
LEAK LOCATING AND REPAIR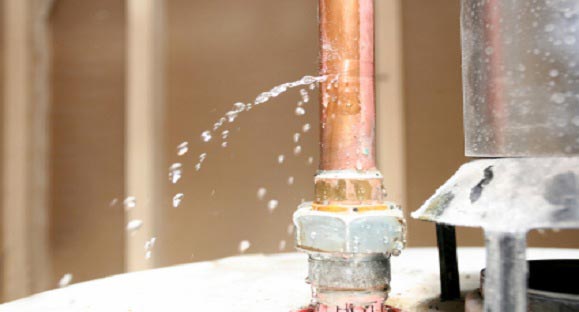 Leak locating and leak repair is a common issue that we can resolve. Leaks rarely appear at opportune times, so no matter the time of day or night 365 days a year, we are on hand to help.
Leaking Boiler
Water Leak
Kitchen Sink Leaks
Toilet Leaks
Washing machine hose leaks
Never attempt to work on gas appliances yourself and always use a Gas Safe registered engineer.