Radiator Valve Repair & Replacement, Harrow, Ruislip, Hillingdon
Are you experiencing issues with your home's heating system? Is your radiator valve leaking or malfunctioning? Emergency Plumbers 365 is here to help! We provide top-notch radiator valve installation and repair services that will keep your home cosy and energy-efficient all year round.
Why Choose Emergency Plumbers 365?
Expertise and Experience 🎓
With years of experience with plumbing and heating, our team of skilled technicians has handled countless radiator valve installations and repairs. You can trust us to get the job done right the first time.
Quick Response 🚨
We understand that heating emergencies can strike anytime, day or night. That's why our emergency service is available 24/7. When you call Emergency Plumbers 365, we'll aim to be with you within an hour, ready to fix your plumbing issue.
Quality Workmanship 💎
EP365 is committed to excellence. We use only the highest quality products, materials, and tools to ensure that your radiator valves are installed or repaired perfectly.
We Can Help!
Yes, we can also install, repair, or replace your central heating radiators with utmost efficiency and expertise!
Do we handle radiator replacement and repair? Of course! Your central heating system plays a crucial role in keeping your home warm during the chilly months, and a well-functioning radiator is essential for optimal heat distribution. At Emergency Plumbers 365, we understand the significance of a properly working central heating system, and our skilled technicians are well-equipped to handle all your radiator-related needs. Check out our radiator replacement and repair page for more info. Check out our radiator replacement and repair page for more info regarding our radiator repair services.
Transparent Pricing 🏷️
No hidden fees or surprises. We provide upfront, competitive pricing for all our services. Rest assured that you'll get the best value for your money from Emergency Plumbers 365.
Fully Certified and Insured 🏛️
Your peace of mind is essential to us. Emergency Plumbers 365 is a fully certified and insured plumbing company - including Gas Safe and CIPHE - so you can rest assured you're working with professionals.
Our Radiator Valve Services:
Radiator Valve Installation
Upgrading your heating system with modern, efficient radiator valves can significantly improve your home's energy efficiency. Our experts will guide you through the selection process and install the perfect radiator valves for your needs.
Radiator Valve Repair
If you're experiencing issues like leaks, strange noises, or uneven heating, our skilled technicians will diagnose the problem and carry out efficient repairs to restore your radiator's functionality.
Emergency Radiator Services
Don't let a malfunctioning radiator valve disrupt your comfort. Call our emergency hotline anytime, and we'll fix the problem swiftly.
Routine Maintenance
Regular maintenance is vital to prolonging the lifespan of your radiator valves and preventing potential breakdowns. Let our team handle the maintenance tasks so you don't have to worry.
What types of radiator valves are there?
Radiator valves are essential components of a central heating system that control the flow of hot water into radiators, allowing you to adjust the room's temperature and maintain comfort levels. Various types of radiator valves are available, including Thermostatic Radiator Valves (TRVs) and Designer Radiator Valves. Let's explore each type in detail: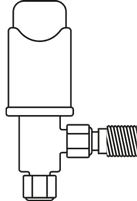 Thermostatic Radiator Valves (TRVs)
TRVs are one of the most common radiator valves in modern heating systems. They consist of a valve head with a temperature-sensitive element - usually water or wax - which expands and contracts in response to the room's ambient temperature.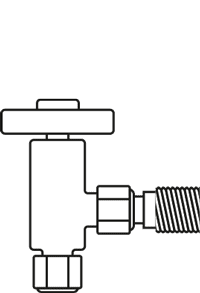 Designer Radiator Valves
Designer Radiator Valves are specifically designed to complement modern and stylish radiators. They are available in a wide range of contemporary designs, finishes, and materials, making them an aesthetic choice for homeowners who want to enhance the visual appeal of their heating system.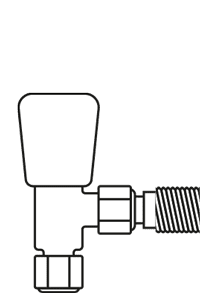 Manual Radiator Valves
It's worth noting that there are also manual radiator valves in addition to TRVs and designer radiator valves. Manual valves do not have a temperature-sensitive element and require manual adjustment to control the heat output. They are typically less energy-efficient than TRVs but can still be found in older heating systems or situations where simple and cost-effective solutions are preferred.
Contact Emergency Plumbers 365 Today!
Don't let a faulty radiator valve ruin your day. Contact Emergency Plumbers 365 for professional installation and repair services. Our friendly customer support team is ready to assist you with any inquiries or schedule an appointment at your convenience.
Call us now or fill out the contact form to book your radiator valve service. Trust Emergency Plumbers 365 for all your plumbing needs and experience unparalleled service and expertise. Stay warm and comfortable with us!
Radiator Brands
Arroll
Blyss
Cassellie
Flomasta
GoodHome
Kudox
Moretti
Reina
Suki
Terma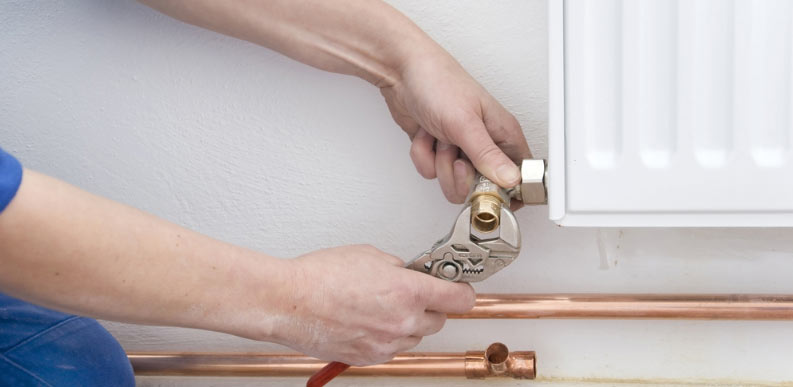 Radiator leaks and repairs are pretty common and can be the radiator or the radiator connected to the pipework with a TRV or radiator valve. We can help with radiator repairs 24 hours a day.
Great Service
We have been working in London and Harrow for many years, and have hundreds of happy customers - you can check out our reviews. We pride ourselves on our professional and reliable service, that also remains affordable for everyone.
Your Local Plumber
Emergency Plumbers 365 can guarantee a 1-hour rapid response time. EP365 is situated in the Harrow area and we also cover Arnos Grove, Barnet, Belmont, Borehamwood, Bushey, Colindale, Denham, Edgware, Enfield, Finchley, Golders Green, Harrow, North Harrow, South Harrow, Hatch End, Hayes, Hendon, Highgate, Hillingdon, Ickenham, Kenton, Kingsbury, Mill Hill, Muswell Hill, Northolt, Northwick Park, Northwood, Perivale, Pinner, Potters Bar, Preston, Queensbury, Radlett, Rayners Lane, Rickmansworth, Ruislip, Shenley, Southgate, Stanmore, Totteridge, Uxbridge, Watford, Wealdstone, Whetstone, Winchmore Hill, Woodside Park, and all of those surrounding areas in Middlesex and the Hillingdon Borough. For those unexpected boiler repair or maintenence emergencies, our fully trained, qualified and certified engineers are on standby 365 days a year.
Read More
Specialised Plumbing & Heating Services in Harrow. 365 days a Year.
All of the work our experienced plumbing engineers carry out is fully guaranteed. We have many satisfied customers and offer an efficient, professional, friendly, and affordable service. 24 hours per day, 7 days per week, 365 days per year. Becuase we know, a plumbing emergency can happen at any time, and we are here to help when you need us.
EP365 always strive for total customer satisfaction. Our customers will return to us time and time again because they can trust the services we provide. Not only do our customers stay with us, but they also help us spread the word to their relatives, friends, and business colleagues. That's why we aim to be the best.
Below are a few of the services we offer in Harrow, Middlesex and across West London.
24/7 call out in Harrow and West London
Our vans are fully stocked and prepared for any emergency. Based in the Harrow area so that we can respond quickly when you need us whatever your plumbing crisis may be.
In fact, at Emergency Plumbers 365 we are so confident of our ability to get to you in an emergency that we offer an 'aim for an hour' response time. So you can be sure that we will get to you quickly and efficiently when it really counts.
Emergency Plumbers 365 provide outstanding plumbing and heating services in Harrow and across London. Whether you are a domestic customer or business. This is why we are the first choice for our customers. Feel safe in our hands with the knowledge that our engineers can assist you with your issue. Whether the issue is plumbing, heating, gas and drainage, we can help at any time of day 365 days a year.
NO JOB TOO SMALL
On smaller jobs, our plumbers and heating engineers simply charge an hourly rate so you can get an affordable plumber to resolve your plumbing and heating issue quickly. Our friendly staff will be happy to discuss your requirements with you by phone, so get in touch and see how we can help.
Here to help 24/7/365
We pride ourselves on a fast response at any time of the day, we work 24/7 365 days a year because we know that plumbing emergencies can be distressing and can happen at any time. Let us help when you need it most. If you have a plumbing emergency, any time of day and any size job, big or small - we are here to help.
Central Heating Systems
Our heating engineers can take care of all aspects of central heating systems. Boilers to water tanks, to the radiators themselves. As we are Harrow based, when you need us, we can be with you and have the problem fixed, quicker, cheaper and more easily that you can imagine.
Boiler Servicing & Repairs
Our engineers cover all types of boiler and gas work, whether it is a gas leak, relocating pipes, installing new systems, managing breakdowns or providing you with the peace of mind through an annual gas safety certificate.
Bathroom Services
We offer affordable plumbing solutions for your larger projects, such as plumbing and installing an entire bathroom or part of it. Our friendly, reliable staff are happy to help and offer great rates on both smaller one-off issues and larger projects.
Plumbing Services
Our capable, qualified engineers are able to provide a full plumbing service 24 hours a day, 7 days per week. No matter the type of issue! From a leaking pipe to a complete bathroom renovation or installation, and everything between. No job is too big or too small.