emergency plumbers 365 Alperton
Emergency Plumbers 365 are a reliable and friendly plumbing service working in and around the Alperton area. We offer a rapid 1hour response time in Alperton to fix any plumbing problems and unwanted emergencies.

Our company has mobile units covering Alperton and the surrounding areas. Our fully trained and certified engineers are ready and ready to help 365 days a year with any unexpected crises that may arise 24 hours a day. We endeavour to deliver the most reliable and trustworthy plumbing services possible, providing an exceptional finish on every job that we carry out.
Every job our engineers carry out includes a 6months warranty and all engineers are fully insured giving you complete peace of mind. Call us now, we can manage a project of any size and any issue - no job will be unanswered. Emergency Plumbers 365 will provide a quick reliable service that won't let you down. So if you need a plumber in or around Alperton, we are here to help.
So if you need a plumber for any planned or emergency work, we are here to help.
Plumbing
Heating
Gas
Boiler installation
Boiler repair
Central Heating
Appliances
Dishwasher Installs
Washing Machine Installs
Bathrooms
Kitchens
Alperton Coverage Postcodes: HA0
24/7 call out
We keep a fleet of fully stocked and prepared mobile units running in the local area including Alperton so that we can respond quickly when you need us whatever your plumbing crisis may be. In fact, at Emergency Plumbers 365 we are so confident of our ability to get to you in an emergency that we offer an 'aim for an hour' response time, so you can be sure that we will get to you quickly and efficiently when it really counts. Emergency Plumbers 365 provide outstanding plumbing and heating services for homes and businesses in London, which make us the first choice for our customers. Feel completely safe in our experienced hands and secure in the knowledge that our engineers can assist you with your plumbing, heating, gas and drainage need at any time of day 365 days a year.
NO JOB TOO SMALL
On smaller jobs, our plumbers and heating engineers simply charge an hourly rate so you can get an affordable plumber to resolve your plumbing and heating issue quickly. Our friendly staff will be happy to discuss your requirements with you by phone, so get in touch and see how we can help.
Here to help 24/7/365
We pride ourselves on a fast response at any time of the day, we work 24/7 365 days a year because we know that plumbing emergencies can be distressing and can happen at any time. Let us help when you need it most. If you have a plumbing emergency, any time of day and any size job, big or small - we are here to help.
Local Info
Wikipedia states:
Alperton is an area of North West London, England, in the London Borough of Brent. It is centred 7.5 miles (12 km) west north-west of Charing Cross. It includes a handful of high-rise and many mid-rise buildings as well as streets of low-rise houses with gardens. As with all of west London it is in the Historic County of Middlesex. Adjoining the Grand Union Canal's Paddington Arm fed by the Brent Reservoir it forms the southern part of Wembley.
The services we provide are listed below:
Plumbing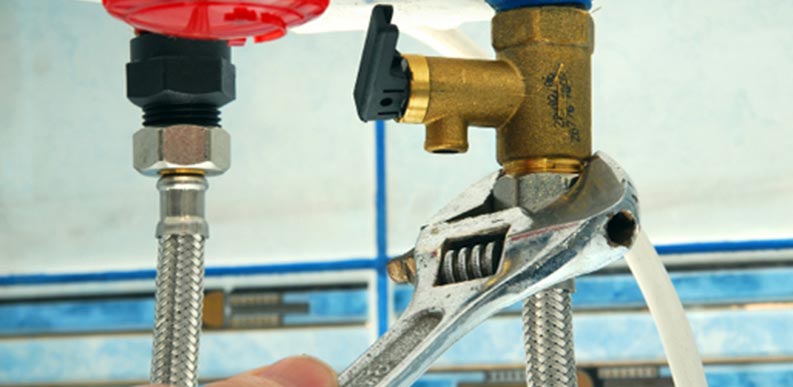 Our capable engineers are able to provide a full plumbing service 24 hours a day, 7 days per week no matter what type of issue; from a simple leaky pipe to a complete bathroom renovation or installation, and everything in between – nothing is beyond our scope, but neither is any job too small.
We know that any plumbing issues can be very distressing such as floods or boiler breakdowns. In these circumstances, you should think only of yourself and your loved ones, you should not also have to worry about the technical aspects of the repair - your time should be spent maintaining the comfort and safety of yourself and your loved ones. Our helpful and friendly engineers get to the problem and resolve it quickly, giving you the peace of mind and also the reassurance you need at such times.
And it's not only emergency plumbing engineering we can provide but also advice and expertise in design. When installing new heating systems, undertaking bathroom refurbishments, or under-floor heating you want a plumbing service that truly understands the technical capacity and function but also the aesthetics of design too. Contact us today for friendly, expert advice on your plumbing repair, refurbishment, or any other needs and see what we can offer you.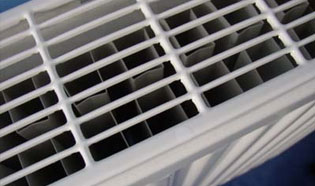 HEATING
The seasons seem to be getting more and more unpredictable, with winter conditions lasting for longer and unseasonably cold spring months, and even a Summer that seems to become Autumn every other week - your central heating systems inevitably get used more than they typically should. So when you need those heating repairs carried out quickly and efficiently - think of us. You require a reliable service that is available at any time of day, around the clock and that is exactly what we supply. Any time of day, any season, any problem - Emergency Plumbers 365 can help - we are London's experts in heating and plumbing services and we pride ourselves on the quality, trusted service we continually provide to our new and existing customers.
Whether you require boiler repairs or maintenance, servicing or a completely new installation, our able heating engineers will rise to the occasion and accommodate your needs while giving you the guidance and assistance you need, no matter the job.
For your planned or emergency heating needs, contact us now at any time of day.
GAS
Boiler and gas equipment safety is absolutely vital, that is why it is important to make sure you choose a plumbing service that has the expertise and knowledge of working with gas. Our GasSafe qualified and reliable engineers will carry out the job correctly and as quick as possible to get you back to normal. Our expertise in working on gas central heating systems means we can professionally and expertly undertake your gas installation, repairs or servicing.
Our engineers cover all types of boiler and gas work, whether it is a gas leak, relocating pipes, installing new systems, managing breakdowns or providing you with the peace of mind through an annual gas safety certificate. We have been providing gas central heating installations to London homes and businesses for many years, so you can be confident in the services we provide.
If you're a landlord or managing agent for any residents, or indeed a business housing employees you have a statutory duty to ensure their safety through regular gas safety checking. By choosing us to undertake this for you each year, you can be reassured that your legal requirements are fulfilled and your property and those within it are safe. Not only do we service under the Gas Safety (Installation and Use) Regulations 1998, but we will cap any faulty supply, highlight any faulty appliance and offer our expertise and advice in undertaking any remedial works.
BOILERS
At 365, our are expert heating and plumbing engineers are here to help with any boiler emergencies at any time of day. We are offer affordable and professional boiler repairs, maintenance, servicing and installation.
Our experience from working with a vast range of boilers means that we can cater to your needs no matter which boiler make or manufacturer you have, and where parts are no longer available to source our qualified engineers will offer you advice and support in seeking alternative solutions.
Our heating & plumbing engineers are qualified to work on all types of domestic water and heating systems, whether they are vented and un-vented, traditional water storage units, more contemporary combination boilers (combi-boilers) and recently popular and high efficiency condensing boilers. You name it, we can work on it.
Our fully stocked mobile units carry many common and important parts and components so that we are able to fix or stabilise your boiler in an emergency – any time of day.
For boiler installations London wide, we can competently and expertly work with a huge range of manufacturers, from Worcester Bosch, Vaillant and Glow Worm to Ideal and Baxi. Contact us today for a completely free boiler installation quotation and advice on what system best suits your needs.
DRAINAGE
Here at Emergency Plumbers 365, we offer a drainage maintenance and repairs service that is second to none. When you experience an emergency drainage situation, you need expert advice and quick response from our friendly, competent engineers. That is why we are on call 24 hours a day 365 days of the year, so you can benefit from our expertise when you need it.
No matter the problem, when you call us for a blocked drain, a faulty overflow or a collapsed soil pipe, we will act quickly to resolve your problem. We know that the effects from any of these problems can be very unpleasant and you don't need a complicated delay or exorbitant cost to make matters worse. Our highly qualified presence on site quickly gives you reassurance and service without breaking the bank.
In the case of more complex drainage problems, our engineers will use technical diagnostic tools such as inspection cameras/CCTV equipment and in many instances, these techniques are included in the fixed price quote. Whether you require CCTV inspection as part of a planned servicing of your drainage installations or as part of a problem diagnosis, we provide a comprehensive CCTV survey that will highlight the issues as well as any potential problems in an open, honest and transparent way.
KITCHENS
When you need an affordable plumber to take on larger projects, such as plumbing and installing an entire kitchen, get in touch for a quote. Our friendly, reliable staff are happy to help and offer great rates on larger projects.
We can take care of plumbing in your gas oven and hob, making sure the dishwasher and washing machine are installed and plumbed in, so you don't have to worry about them. For peace of mind at affordable rates, get in touch today - we are happy to help.
Before plumbing in a washing machine, or trying to figure our how to plumb in a dishwasher, you have to ask yourself if the added peace of mind from having your appliances installed by a trained, professional and skilled plumber is worth the small price you'd pay.
With dishwasher and washing machine installations it can be tricky to install yourself. But with gas ovens, it is dangerous! Never attempt to work on gas appliances yourself and always use a Gas Safe engineer.
BATHROOMS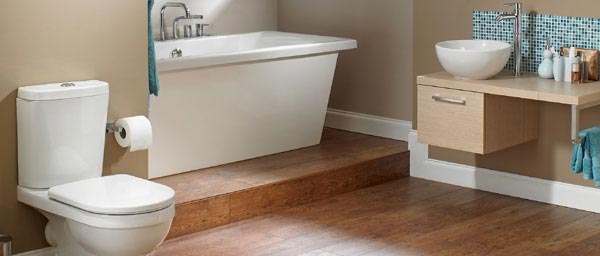 Emergency Plumbers 365 offer affordable plumbing solutions for your larger projects, such as plumbing and installing an entire bathroom or part of it. Our friendly, reliable staff are happy to help and offer great rates on both smaller one-off issues and larger projects.
From plumbing in showers, or baths, fixing leaking bath or basin taps to complete bathroom projects, we can help. We offer emergency response for those plumbing emergencies 24 hours a day, 365 days a year.
LEAK LOCATING AND REPAIR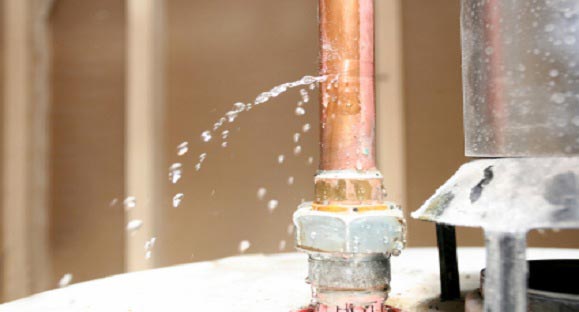 Leak locating and leak repair is a common issue that we can resolve. Leaks rarely appear at opportune times, so no matter the time of day or night 365 days a year, we are on hand to help.
Leaking Boiler
Water Leak
Kitchen Sink Leaks
Toilet Leaks
Washing machine hose leaks
Never attempt to work on gas appliances yourself and always use a Gas Safe registered engineer.